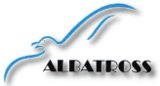 ALBATROSS SHIPPING
Quality, Time Challenge and Customers Comfort...

ALBATROSS is a company which handles total logistics in an efficient and effective way.


VISION
To be the leading partner of choice in providing superior procurement & logistics solution.
MISSION
To become a leading company from the aspect of development, innovation and service quality.
To always strive to be the best by offering fast, accurate and reliable service.
To form and make available skilled, efficient and highly dedicated Human Resources by applying quality operation and first class customer service.
To establish close working relations with customers and business partners in implementing the company shipping business.
To create conducive working environment by giving priority to safety, integrity and work quality throughout the company.
About Company
ALBATROSS CONTAINER LINES started off as a Logistics company with providing complete Logistics services to our customers. However, with the growth of demand for total solutions to their business needs, we have developed ourselves to comprehensive shipping and forwarding company to provide One Stop Solution for Your Logistics & Shipping Needs.
After preparing offices and trucks we will make our connections with shipping companies and start acting as agents, this is easy and affordable.
Forecasts of sales and expenses show positive results and motivate for starting this business. Briefly; ALBATROSS will be financed easily, benefit from its partners experiences and offers a distinctive product made of a package of services.
ALBATROSS slogan is quality, time challenge and customers comfort.
TRADING AREAS:
ALBATROSS is committed to facilitating and growing the trade in the regions we operate, we maintain representative agents and collaborate with key partners in major locations such as :-
PORT KLANG, MALAYSIA – HQ
INDIA SUB-CONTINENTS
Chennai, India
NhavaSheva, India
Mumbai, India
Tuticorin, India
Colombo, Sri Lanka
Karachi, Pakistan
SOUTH-EAST ASIA
Chittagong, Bangladesh
Singapore
Jakarta, Indonesia
Manila, Philippines
Ho Chi Minh, Vietnam
Laem Cha Bang, Thailand
MIDDLE EAST & UPPER GULF
Jebel Ali, United Arab Emirates
Sharjah, United Arab Emirates
Jeddah, Saudi Arabia
Bandar Abbas, Iran
Muscat, Oman
Doha, Qatar
CHINA & KOREA
Hong Kong, China
Qing Dao, China
Da Lian, China
Shanghai, China
Busan, Korea
Services
The ALBATROSS team comprises direct and indirect well trained and experienced professionals to offer a wide range of shipping and logistics activities, including, but not limited to :-
Global Freight Forwarding Services
Customs House Agency
Transportation & Logistics
Haulage / Warehousing
NVOCC
Chartering & Broking
Project Cargo
Our specially trained and professionally minds can assist you with totally logistics needs to facilities the safe and reliable delivery of your bulk cargoes to project sites at anywhere in the world. Our division provides full spectrum of cargo management, ships chartering, barge on-carriage,  floating  cranes,  heavy-lifting, heavy haulage and related logistics planning for all types of heavy and oversized cargo.
Gallery